Water Conditioning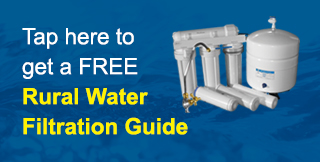 Whether you're having problems with well water or municipal supply, Pure Water Connection can help. Pure Water Connection can provide solutions for HOME, OFFICE and INDUSTRIAL APPLICATIONS. In Edmonton, we sell and service the following equipment, water softeners, iron filters, reverse osmosis systems, ph neutralizers and chlorination systems.
Our highly-trained staff of professionals will assess each customer's water quality concern on a case-by-case basis. We then custom fit the best possible solution to meet your needs.
Custom designed well water treatment systems
Pure Water Connection services rural Alberta. We treat methane, sulfur, sulfite, E. coli, coliform bacteria, iron bacteria and tannins. Contact us today for more information at (780)413-6547. Well water testing is available.